Home Hair Test Kit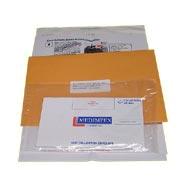 $69.99
The Home Hair Test Kit is the opportunity to learn about the results of your hair test in privacy of your own home.
This kit was certified by the laboratory to let people know about the results of the hair check before other people learn about it. It is possible to determine COC, THC, OPI, Meth, MDMA, and PCP, amphetamines, methamphetamines. It has the set of instructions, which you should follow to find out the result. You may send your sample to the laboratory and it takes a couple of days to get the results.
It is possible to detect traces of drugs in the hair taken 3 months ago, but it can be hard to find the toxins taken a couple of days ago! The drug remains in the sample as long as the hair not cut.
Warning: You should thoroughly read the instructions in Chain of Custody form and make the sample ready. In case of your errors, the lab will not be able to test your sample and will not bear responsibility for fiasco.