Urine Check 7 - Drug Adulteration Test Strips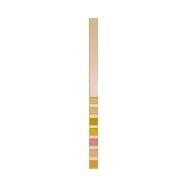 $3.99
The Urine Check 7 Drug Adulteration Strip is a fast dip-and-read test designed to verify the validity urine specimens.
The Drug Adulteration Test Strips work quickly and detect diluted samples or the ones which were adulterated.
Adulteration is the attempt to conceal the drug intake by interfering with the clinical specimen sent to the laboratory for toxicology screening. You may use the special test strip to find out if your sample is ready for the test. In the basis of the analysis are reactions between substances and the ultimate color  shows the certain result
- Checks the amount of creatinine to learn about dilution
- Checks Glutaraldehyde to learn about the existence of exogenous aldehyde in the sample.
-Checks nitrite to learn about the existence of exogenous nitrite in the sample.
- tests oxidants to learn about the existence of oxidizing reagents in the sample. presence
- tests pH to learn about acidic adulterant or alkaline adulterant
The process of determining the result is founded on comparing the colors of the pads with the relevant color on the label.