ZYDOT Ultimate-24 Plus Blend Wild Cherry flavor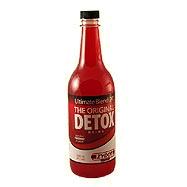 $42.99
ZYDOT Ultimate 24 Plus One-Hour Advanced Cleansing Formula specifically designed for heavily toxic people and those weighing over 250 lbs.
ZYDOT Ultimate-24 Plus with Wild Cherry Flavor is a unique detox formula for speedy cleansing. It contains B-vitamines and Creatine. The manufacturer gives the guarantee that the product is efficient or your money will be given back! The procedure is empowered by blend of wild nature herbs in combination with fiber. You have different tastes at your disposal: choose Orange, Cherry or Tropical.
To increase efficiency:
- Consume little water prior to drinking the ZYDOT Ultimate-24 Plus
- Eat little 4 hours before the intake of the product.
- Keep away from all kinds of medications, all possible toxins, Golden Seal, liquids with acid (juices, vinegar, coffee and so on) Do not take vitamins and food with salt in it.
-Drink the product 4-5 hours after you got up in the morning.
Hints for Use:
1. Keep away from toxins for 2 days before the deadline. The longer you will do it, the more chances you have for success.
2. Consume 16 oz of water one hour  prior to consuming ZYDOT Ultimate-24 Plus.
3. Consume it all after you shake it well.
4. In 15 or 20 minutes after you consumed the product, fill the bottle with water and drink again.
5. Urinate at least twice to get rid of toxins which will be removed this way.