2 Month Extensive Cleansing Program (Regular)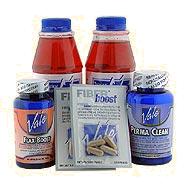 $99.99
2 month General Cleansing Program (Regular) will make your body clean with the help of 2 supplementary products and quick effective influence of Vale's Solution Drink.
2 Month General Cleansing Program is a good step-by-step course, which  makes cleaning available for  you with 2 supplements a day, which stimulate detoxication with the aid of nutritional substances, supporting liver work. Such ingredients as Omega-3 and natural fiber contribute to digestion and speed up the withdrawal of wastes from the body. These two factors working side by side makes the processes taking place in the body quicker and will purify you much quicker. If you need to be tested before you finish your procedure, then you should use 2 bottles of Vale's Solution added specially for such situation. The set also contains Vale's Fiber Boost (2 packs) and this product must be used together with detoxication drinks. It is impossible to fail the test if you take this course of lasting purification!
Tips for use:
 Those who will take the complete course of gradual purification within 2 months without any drug tests in the way of it, should do the following things:
1. Consume a bottle of Vale's Solution and a pack of Vale's Fiber Boost.
2. On the next day take 4 capsules of Vale's Perma Clean and wash down with water.
3. As you do not have Vale's Perma Clean any more, consume Vale's Solution (2nd bottle) and Vale's Fiber Boost (a pack)
4. Go on with your cleansing course, taking three capsules of Vale's Flax Boost every day.
Those who will not have enough time to finish the course and will have to pass the drug test within the 2 month period.
1. Take 4 capsules of Vale's Perma Clean a day.
2. After you run out of the Vale's Perma Clean, start taking Vale's Flax Boost (3 capsules a day)
3. Leave Vale's Solution and Fiber Boost Capsules to be taken on the day of the urine test. You should consume the Vale's Solution and Fiber Boost Capsules from 1 hour to two hours prior to the test. In the course of preparation for the test you should urinate more than twice.
To make your result effective:
Keep away from undesirable chemicals during the cleansing course. If you continue to be subjected to the harmful influence, you will not get positive results. You should consume much water every day and this will expel all toxins away!