Premium Detox 7 Day Comprehensive Cleansing Program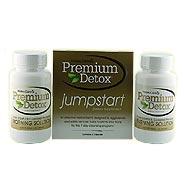 $59.99
World's Most Sophisticated Cleansing System totally cleanses blood and urinary tract in 7 days.
It takes 7 days to purify completely your body (blood and urination system) with the best cleansing system- Premium Detox Comprehensive Cleansing Program. You can get rid of all possible toxins and waste due to the use of this product and do not worry about any tests in the future. If you made the decision to be fully clean then
Herbal Clean's Premium Detox™
is the best way to do it! The power of vitamins and natural constituents contribute to the shorter period fpr the regeneration.
Your hair, blood and urinary tract becomes toxic-free!
Premium Detox 7 days Program contain a plan, which was devised by the team of professionals to provide a healthy way of life to you! There is a unique 1-
hour Emergency Flush® added to the Herbal Clean™ Premium Detox™.
The program contains products with best herbs gathered on different continents of the world and then they were manufactured with care and now you have a chance to make use of it and recover your health cleaning your body from waste, which destroys your future. It acts efficiently and gently simultaneously and the manufacturer guarantees the result, otherwise he will return your money! Perfect Blend with natural relaxant is just what you need!
If you hurry and need good result urgently, then Jump Start capsules is the possible quick solution to your problem! The result can be achieved within the hour period.
People who have big weight can use program two times to feel safe. There are 3 sets of capsules in each box  of Herbal Clean: for different parts of the day, but the urgency use is also possible. You have an advantage of usage of Unique Jump Start as an emergency flush. All needed instructions are provided together with the product. They contain nutrition information, and general health instructions.
The product contains Vitamins B2, B-12, and herbs: Dandelion leaf, Turmeric root, Burdock root, Red Root, Licorice root, Cascara Sagrada bark, Milk Thistle seed Extract, Guarana seed Extract, Green Tea, Echinacea Purpurea leaf Extract,  and Peppermint
We advise also to acquire Master Tea in addition to this program.