Ultra Mask One Hour Cleansing Formula Exotic Punch flavor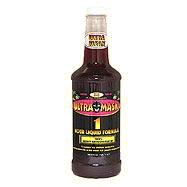 $33.99
It has never been easier before to pass the drug test! You should try Ultra Mask One Hour Cleansing Formula – fast result is guaranteed.
Ultra Mask One Hour Cleansing Formula is a product that gives guarantee to all those who want to be clean for a urine drug screen. It features an effective formula that works magic within the shortest timeframe! You can flush away toxins fast, and there will be no drug metabolites in the bladder thanks to Ultra Mask One Hour Cleansing Formula. It is hard to imagine that but just one hour of its work will provide a clean urine sample for you. The manufacturers of this product announced about 500% satisfaction guarantee. These are not just words - they are ready to return your money back in case of failure.

Instructions to follow:
1. You should not consume any toxins within 48 hours before the test. However, the results can be even better if you abstain from toxic substances even longer.
2. You should shake a bottle of Ultra Mask One Hour Cleansing Formula before drinking. Then take in the whole bottle.
3. 20 minutes later pour water into the bottle and drink it.
4. Go to the bathroom to urinate. You should do it more than once before the test. The maximum effectiveness of the formula is observed 2 hours after you consume the product.

If you want to improve the results:
You should not take drugs when you get ready for the drug test. Even products that work fast need time to make you clean. It can take at least 2 days but the results are better if you avoid toxins for 3 days or longer. It is necessary to urinate four times if you want to pass the test. It will help you to get rid of untreated urine that can spoil the ultimate result.